Focus on winning keywords, get faster and better returns from your investment, and accelerate your business growth 10x.
(Happening on January 2, 2016)
Webinar Information:
Date: January 2, 2016
Time: 11am PST and 11am GMT (Choose what works best for you)
Duration: Approximately 60 minutes
Here's What You'll Learn on the FREE Training:
Are you in the right niche: what you need to KNOW before you build your website
How to FIND profitable keywords: are people searching for your product?
How to ANALYZE your competition: which ones can you beat faster?
How to ACCELERATE your keyword process by 100x
This is a powerful training that will help you grow your business. Sign up before the timer ends.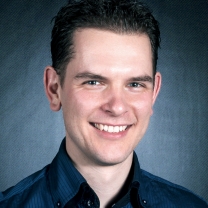 Sam Hänni
What are the keywords you are targeting right now?
Are they profitable? Is it tough to rank for these keywords?
Leave your answers on the comments below...
Let Us Know What You Think. Leave A Comment!